Public Safety:
Next Generation Tech Solutions
ANZPAA Police Conference, Melbourne, 8-9 November, 2022.
As a key partner to the public safety sector, it was a privilege for Motorola Solutions to join leading industry experts in offering insight into how technology can help to ease the issues our forces face.

GREG BOUWMEESTER
DIRECTOR OF BUSINESS DEVELOPMENT MOTOROLA SOLUTIONS
Greg Bouwmeester, our Director of Business Development, shared his learnings from managing long term contracts for mission critical workforces - detailing the solutions that enhance situational awareness and increase safety. In this insightful conversation, he discussed pressing topics including how to confront cybercrime and the ideal governance for approaching AI.
We have strict governance around AI in place; we always keep the human in the middle
THREE KEY TAKEAWAYS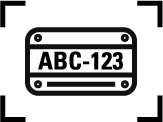 1
INTELLIGENCE SHOULD INFORM, NOT OVERRIDE DECISIONS
AI-enabled tools such as Automatic Number Plate Recognition (ANPR) play a crucial part in delivering mission critical communications. But, how can we ensure that intelligence is a help to our first responders, not a hindrance? Keep it human-focused. Leverage AI's ability to automate workflows and provide enhanced situational awareness, without ever replacing an officer's informed decisions.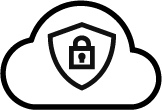 2
OPTIMISING THE CLOUD MEANS UNDERSTANDING IT
Cybersecurity strategies are no longer optional for mission critical teams, they are essential. In addition to implementing solutions which monitor and detect threats, agencies themselves need to be up-to-speed on cybersecurity. Greg discussed how Motorola Solutions recognises the conservative nature of many of the teams we partner with, ensuring they're given an understanding of not only cyber issues, but the function of cloud software, enabling them to proactively prevent and prepare for incidents, comfortably.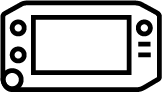 3
ALLEVIATING 180,000 MANUAL ADMINISTRATIVE TASKS
In a world first for public safety, Greg shared how our PSCore mobile application, operating within Apple CarPlay, enables mission critical teams to not just manage tasks on the go, but makes some of them obsolete. Built in partnership with Western Australia (WA) police, the solution, which uses voice-activated features from within the vehicle, has digitised traffic infringement notices for the 5,000-strong team - eliminating the need to process around 180,000 handwritten tickets every year.
Ready to see how technology can help to tackle the modern challenges your forces are facing?
Book a tailored consultation with a Motorola Solutions public safety expert today.